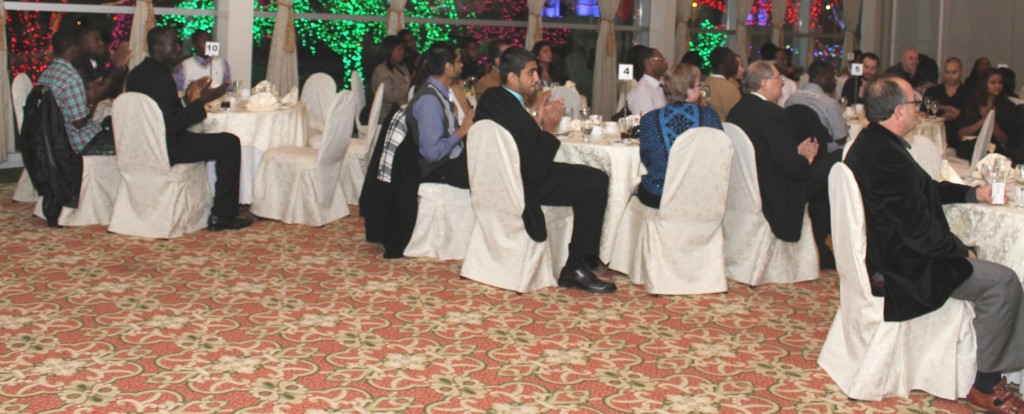 CHANGE PROMOTIONS INC. would like to acknowledge all of the sponsors and supporters of our prior events. We appreciate that your company had an open mind receptive to see our vision and made the decision to contribute a portion of your marketing budget towards the community events hosted by our organization. Your business is directly involved with the growth of CHANGE PROMOTIONS INC., and as a token of our appreciation we would like to dedicate an entire evening to you. Our Sponsor Appreciation Night will be filled with entertainment from notable guest speakers, stage performances, an award ceremony, a complementary dinner, and dance.
Thank-You for Believing!
Community Involvement
Venue
In designing The Garden Banquet & Convention Centre, we have taken special care to create an elegant and versatile space.
As you enter The Garden Banquet & Convention Centre, you will walk through our Grand Foyer, a 3,600 square-foot Neo-Classical space with 17-foot high ceilings. This Foyer is perfect for welcoming guests and hosting cocktail receptions. You will see a sweeping Scarlett O'Hara staircase that leads to two bridal parlours on the Mezzanine. Each bridal parlour has a unique feature-a European-style balcony overlooking the ballroom. Perhaps you may wish to use the balconies for champagne toasts or a bouquet toss?
Award-winning designers created our over 9,000 square-foot ballroom with a modern-classic décor. We can seat groups of up to 600 guests and have a convention capacity of 800. Our ballroom can be divided into 3 separate rooms by soundproof roller partitions as required.
At The Garden Banquet & Convention Centre, we have stayed true to our name and created lavish gardens. Our over $1 million dollar gardens contain a wide variety of trees, shrubs and flowers-all of them carefully selected to ensure year-round foliage. Stroll through our gardens and enjoy highlights such as a natural stone garden and a rose column feature–these special features are unique photographic backdrops.
The elegant atmosphere of our banquet and convention centre is complemented by our experienced and attentive team. Let our in-house audio-visual company, our culinary team and our professional staff cater to your needs.
Participants
McDonald's
Sterling Dentistry
TL Skynet
Dj Depot
Venezia Pizza
Estique Afro Beauty Supplies
Forte D'accord
Slices
Gem's Jerk
T20 Solutions
New Era Print Solutions
Olu Onile Photography
Brampton Guardian
Mississauga News
Performers/Speakers:
Garnett Manning
T.Ana Cole
Soulfistikato
Illyance
Fashion Show:
Gully Klassics
Royal Wear
Photos
Media