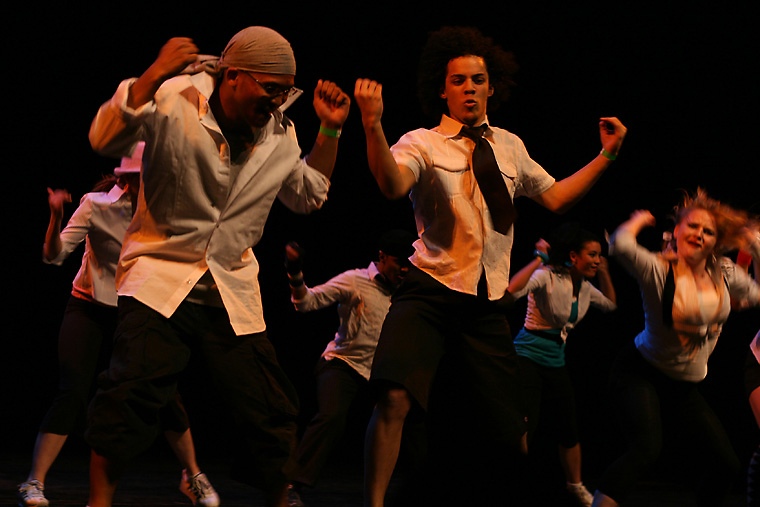 Change Promotions is proud to present the Shining Starz, The region of peels Second Annual Talent showcase which will be held at Brampton's Brand New Performance arts facility; The Rose Theatre, on Saturday January, 20th, 2007, this event is one of the many major events that will be held in the GTA region by Change Promotions. The Talent Showcase will consist of an prior audition on December 3rd, 2006 which is will be open to all Peel residents who are interested in performing, and is to prove that they deserve to be in the showcase at the showcase in January. A total of *20* talented acts will make it to Shining Starz Showcase and will have the opportunity to compete in this event to win the top prize. Each Performance will consist of anywhere from one person to a group of people. Along with the participants, there will be many spectators at this is an event, which is guaranteed to sell out to capacity! This is over 1000 People. The Event will start at 6pm and will run until 10pm. High intensity Performances will be showcased throughout the duration of the event. Along side the Talent Showcase there will be a Fashion Show in progress during intermissions, which will showcase the clothing brands from the up and coming designers from our region, whom wish to display there apparel to those in attendance. This is another way to keep all entertained and interested. During the Fashion Show there will be event co-host MC's, along with a DJ playing billboards top 100 songs in between acts to ensure the majority of our crowd will enjoy the music that is being played. Also we will be giving out prize packs, doing raffles as well as various types of competitions for the audience to gain recognition of our Event sponsors in an enjoyable manner. Members from World Vision Canada will be at the event to notify the youth about the 30 Hour famine which well be held in later in 2007. There will be a 1st place-winner for the talent show. The winner of the Shining Starz will receive a Trophy, prize pack from our sponsors, and a $500 Cash grand prize!
Community Involvement
Venue
The Rose Theatre is conveniently located in heart of Brampton; on the Queen St and Main St. intersection (4 corners); and is ideally situated near the 410; ensuring easy accessibility for those driving, as well as taking a public transportation. With the Theatrical Atmosphere, the Rose Theatre will definitely exceed all expectations on each and every performance with quality sound and lighting.
The state-of-the-art $55 million Rose Theatre Brampton is a high-technology facility boasting an 880-seat theatre, a 160-seat secondary hall and community space for meetings.
The Rose Theatre Brampton is dedicated to presenting quality entertainment to the city's diverse audience, providing the local performing arts community with a venue for excellence in the performing arts.
Designed to accommodate a main theatre and secondary space that can be used simultaneously, accommodating up to 1000 people
The main space consists of 64,000 square feet
Multi-purpose, two-level atrium lobby
One of the only broadcast ready venues in the GTA, the theatre has been pre-wired for TV and Video broadcast
A 600-car underground parking garage directly beneath the facility
The exterior of the building is covered in a 'skin' of acoustic isolators to further insulate the building
Stage includes a full fly tower allowing props and backdrops to be 'flown' on and off the stage
The horseshoe shaped house (the 880-seat theatre) creates an intimate space with the farthest seat just 60 feet from the stage
Brampton Transit Bus Terminal Station is Located across Street
Participants
Gray & Shay (Beat Boxing)
Harmony (Singing)
X-Limit (Martial Arts)
Dakota (singer)
Divine Force Company (Dance Group)
Erik Flowchild & Florence (Hip-Hop)
The Fallen (Rock Band)
T-West, Priceless, and Redway (Rap)
Kwabi D (R&B)
Skillicit (Dance Group)[label style="imp"]Runner Up[/label]
Voyce (Singer)
Broken Silence (Rock Band)
Dizzi (Rap)
Sacred Harmony (Singing Quartet) [label style="warning"]Winner[/label]
Back 2 Basics (Dance Group)
Vanessa (Singer/ Band)
Black Sage (Rap)
Dynamyt Records (Reggaeton)
Romeo (Dance)[label style="imp"]Runner Up[/label]
Suzette (Singer)
Young Cakes (Rap)
Umberto (Comedian)
FASHION SHOWCASE FROM LOCAL DESIGNERS:
Royalz Wear
Gully Klassics
Forte D'accord
Optimistix Clothing
Juicy Soulja
Mo'Knotic Designs
GUEST SPEECHES FROM COMMUNITY LEADERS:
Garnett Manning
Orlando Bowan
MAYOR SUSAN FENNELL
Photos
[nggallery id=3]
Media
Coming Soon!