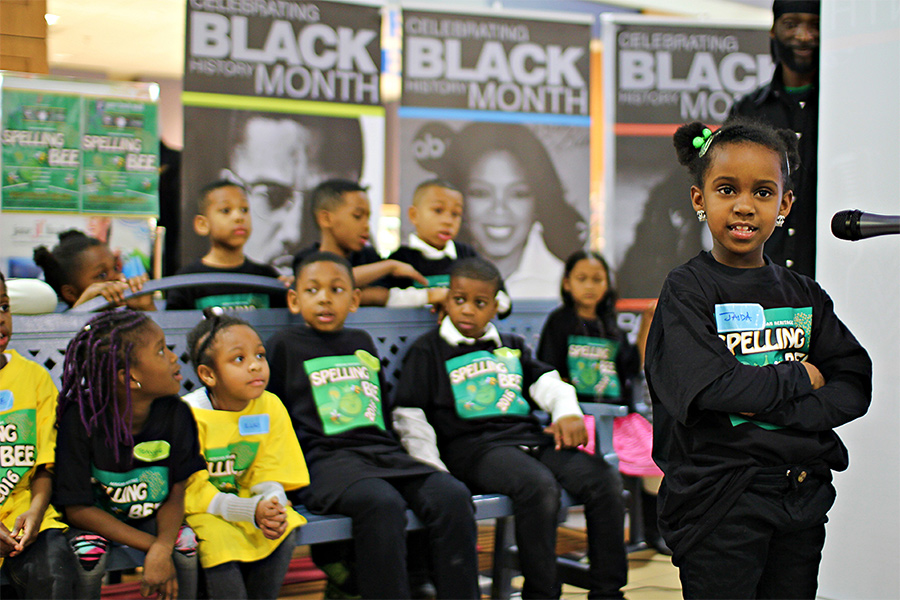 This years program is going to be filled with powerful and enlightening Images that will surprise, and at the same time educate the community on the richness and diversity of African culture. We are feverishly preparing for the upcoming Heritage month celebrations. Some of our agenda includes: A visual display of very rare images and sculptors that are part of the Global African experience. This year's theme will be: "African/Black Faces in Very Far Places". This will feature rare images of Indigenous native Blacks from all over the world i.e. Asia, South Pacific Islands, Africa, Australia, etc; as well as images of very influential  People of African descent from around the world.
Also it has become apparent that our annual African Heritage Spelling B competition will be, and seems to have become a staple event that we must support and continue to host annually. The overwhelming interest and demand from parents and school administrators about 2014's and 2015's successful and well attended competitions gave us no choice but to keep the spelling B alive. We are obliged to keep this tradition going on for 2016. Therefore we will be hosting our third annual instalment of the Jane and Finch Mall African Heritage Month Spelling Bee! Also we will continue our focus on literacy with our usual display of a wide range of art/books/information, along with local artists performances, etc in tandem.
We are anticipating and would appreciate a speedy response so that we can notify our youths and prepare press and promo material. The dates we are requesting for set-up are: February 15th to 29th, i.e. the last two weeks of February. Please feel free to contact me should you need to discuss any ideas you may have towards the upliftment of our community.
Please contact me ASAP. Time is of the essence in regards to getting Press-Information out to the public. Thanks you so much on behalf of the Culture Power team for the ongoing support! Please check out the photos attached of the past years' African/Black history Month events.
JANE & FINCH MALL IN ASSOCIATION WITH THE G.A.C.N./CULTURE POWER/ CHANGE PROMOTIONS PRESENTS THE SECOND ANNUAL AFRIKAN HERITAGE SPELLING BEE!!
YES FAMILY! IT'S HERE AGAIN! THE G.A.C.N. IN ASSOCIATION WITH CULTURE POWER / CHANGE PROMOTIONS IS PROUD TO BRING YOU ONCE AGAIN, BACK BY POPULAR DEMAND,  OUR THIRD ANNUAL AFRIKAN HERITAGE SPELLING BEE!!
WHEN: FRIDAY, FEBRUARY 26TH, @ 4:00PM
WHERE: INSIDE THE JANE & FINCH MALL
WHO: CALLING ALL SMART, WITTY, BRAVE, BRIGHT YOUTH AGES:
1ST CATEGORY:     AGES 6 – 9 YEARS OLD
2ND CATEGORY:    AGES 10 – 14YEARS OLD
3RD CATEGORY:     AGES 15 – 18 YEARS OLD
WHY: TO PROMOTE AND ENCOURAGE THE YOUTH THE PARTICIPATE, LEARN, SUCCEED AND THRIVE IN ACTIVITIES WHICH MAY BE CHALLENGING BUT ESSENTIAL TO A GOOD, COMPLETE, WELL-ROUNDED EDUCATIONAL CANVAS, WITH WHICH TO FACE THE WORLD. WE AIM AT FOSTERING GOOD SPORTSMANSHIP AND EXCELLENCE… ALL WHILE HAVING FUN!
HOW: ALL SCHOOLS AND OR COMMUNITY YOUTH ORGANIZATIONS, CLUBS, ETC. PLEASE SUBMIT TWO CANDIDATES FROM EACH AGE GROUP STATED ABOVE!
THE WORDS TO STUDY ARE AS FOLLOWS:
1. EMANCIPATION

2. MELANIN

3. IMHOTEP

4. LIBERATION

5. RECIPROCITY**

6. DESTINY

7. SOJOURNER TRUTH

8. HARRIET TUBMAN

9. MOHAMMAD ALI

10. BUDDHA

11. HERO

12. SHAKA ZULU

13. QUEENS

14. ALLAH

15. UNITY

16. JUDAH

17. PEACE

18. TRUST

19. ANCESTORS

20. REBELLION

21. EGYPT

22. PHAROAH

23. NUBIA

24. PYRAMIDS

25. NILE

26. TROPICAL

27. ROYAL

28. KEMET

29. REVOLUTION

30. FAITH

31. DEITY

32. EMPRESS

33. MOORE

34. DESCEND

35. ANCIENT

36. ETHIOPIAN

37. ZIMBABWE

38. JAMAICA

39. MALI

40. AFRICA

41. MARCUS GARVEY

42. LEGACY

43. HISTORY

44. COURAGE

45. MAROON

46. ALKEBULAN

47. ZION

48. HARVEST

49. CULTIVATE

50. SAHARA

 

51. DOGON

52. MINERALS

53. CIVILIZATION

54. EVOLVE

55. KUSH

 

56. INHERIT

57. CLAN

58. BARTER

59. WOMB**

60. DRUMS

61. KINGS

62. ELDERS

63. PURPOSE

64. FAMILY

65. DEFEAT

66. CIVIL RIGHTS

67. MARTIN LUTHER KING

68.  SIERRA LEONE

69.  SOMALIA

70.  RELIGION

71.  SANKOFA

72.  FEMININE

73.  MASCULINE

74.  ISIS

75.  ASET

76.  HORUS

77.  CLARENDON

78.  MOGADISHU***

79.  ADDIS ABABA**

80.  M0ROCCO

81.  LIBYA

82.   BOTSWANA

83.  TRIPOLI

84.  MOZAMBIQUE***

85.  GUINEA***

86.  BENIN

87.  NAIROBI**

88.  TRINIDAD

89.  NAMIBIA

90.  CAMEROON

91.  DJIBOUTI***

92.  MOMBASA

93.  BELIZE**

94.  HAITI

95.  MORALITY

96.  CONSCIENCE**

97.  DESCIPLINE

98.  HONOUR

99.  DIGNITY

100.  APOLOGY

101.  RECLAIM

102.  RETRIEVE

103.  REDEEM

104.  REINCARNATION

105.  SYMPTOM

106.  MORTAL

107.  DYNAMIC

108.  PROTEGY

109.  PROSPECTS

110.  RESTORE

111.  PRESERVE

112.  PERSEVERE

113.  RESURRECT

114.  INSTRUCTIONS

115.  RESOLUTION

116.  PLANETARY

117.  GALACTIC

118.  COSMOSIS

119.  GRAND

120.  DIVINE

121.  REFUGE

122.  SANCTUARY

123.  MERCURY

124.  SIRIUS

125.  CONSEQUENCE

126.  CONSISTENT

127.  STABILITY

128.  STRONG

129.  ROBUST

130.  TRANQUIL

131.  ACCRA

132.  SUCCESSFUL

133.  ALLUSION

134.  DESTRUCTION

135.  CONSCIOUSNESS

136.  GAMBIA

137.  SOCIALIZATION

138.  ARTICULATION

139.  INSTITUTIONAL

140.  FALSIFICATION

141.  VERIFICATION

142.  SOVEREIGNTY

143.  BARBADOS

144.  ANALYTICAL

145.  DEUTERONOMY

146.  RESURRECTION

147.  PIGMENTOCRACY

148.  HYBRID

149.  IDEOLOGY

150.  INTERNATIONAL

151.  SUPREMACY

152.  INDIGENOUS

153.  XENOPHOBIA

154.  CONSCIOUSNESS

155.  DESCENDANT

156.  GRENADA

157.  PAPYRUS

158.  DYNASTY

159.  ZODIAC

160.  TRADITIONAL

161.  EVIDENCE

162.  PHOTOGRAPH

163.  EVIDENCE

164.  PHOTOGRAPH

165.  DYNASTIC

166.  UNIVERSITY

167.  SCIENCE

168.  PHARAOH TABLET

169.  VINDICATED

170.  MEDITERRANEAN

171.  MONUMENTS

172.  ORIGINAL

173.  SPECTACULAR

174.  ERITREA

175.  YORUBA

176.  ALTERNATIVE

177.  EUROPEAN

178.  TESTAMENT

179.  INCOMPATIBLE

180.  CONTINUALLY

181.  CHARACTERIZED

182.  NATIONALISM

183.  MISCONCEPTION

184.  RITUAL

185.  DYSFUNCTIONAL

186.  WEAKNESS

187.  PHENOMENON
1. CHILD – SENTENCE: (I AM A CHILD OF GOD.)
2. EARN – SENTENCE: (YOU MUST WORK HARD TO EARN YOUR PAY.)
3. TRUTH – SENTENCE: (IT IS IMPORTANT TO ALWAYS SPEAK THE TRUTH.)
4. LOVE – SENTENCE: (I LOVE TO EAT FRESH FRUITS.)
5. HATE – SENTENCE: (MANY PEOPLE TODAY ARE DRIVEN BY HATE.)
6. ANGRY – SENTENCE: (STEPPING ON A DOGS TAIL WILL MAKE HIM ANGRY.)
7. BROTHER – SENTENCE: (MY BROTHER IS OLDER THAN ME.)
8. SISTER – SENTENCE: (MY SISTERIS ON THE GIRL'S BASKETBALL TEAM.)
9. MOTHER – SENTENCE: (MY MOTHER READS ME A BED-TIME STORY EVERYNIGHT.)
10. WIFE – SENTENCE: (PRESDIENT OBAMA HAS A BEAUTIFUL WIFE NAMED MICHELLE.)
11. HOLY – SENTENCE: (MY GRANDMOTHER LOVES TO READ THE HOLY BIBLE.)
12. SCHOOL – SENTENCE: (IT IS GOOD TO GET UP EARLY SO YOU CAN BE AT SCHOOL ON TIME.)
13. CHURCH – SENTENCE: (SOMETIMES I GO TO CHURCH ON SUNDAYS WITH GRANDMA.)
14. GROUND – SENTENCE: (THE FARMER PLANTS SEEDS IN THE GROUND.)
15. ROBE- SENTENCE: (AFTER HER SHOWER, MOTHER LIKES TO PUT ON HER AFRICAN ROBE.)
16. WORK- SENTENCE: (DADDY TAKES US TO SCHOOL BEFORE HE GOES TO WORK IN THE MORNINGS.)
17. DANCE – SENTENCE: (I LIKE TO DANCE WITH MY BABY SISTER. )
18. SING – SENTENCE: (WE SINGTHE BLACK ANTHEM, "LIFT EVERY VOICE" AT KWAANZA.)
19. CHOIR- SENTENCE: (GRANDMA WEARS A COLOURFUL ROBE WHEN SHE SINGS WITH THE CHOIR.)
20. GREET – SENTENCE: (WE GREET THE ELDERS BEFORE THE CEREMONY BEGINS.)
21. STORY- SENTENCE: (OUR TEACHER TOLD THE STORY ABOUT HARRIOT TUBMAN.)
22. RULES – SENTENCE: (EVERY SCHOOL HAS RULES AND REGULATIONS.)
23. KEY- SENTENCE: (TO OPEN THE DOOR YOU MUST HAVE A KEY.)
24. PEOPLE – SENTENCE: (THERE WERE OVER TWO HUNDRED PEOPLE ON THE BOAT.)
25. NAME- SENTENCE: (TO REGISTER FOR SCHOOL WE NEEDED TO GIVE OUR NAME.)
26. TRADE – SENTENCE: (AT SCHOOL, I OFTEN TRADE LUNCHES WITH MY BEST FRIEND.)
27. SUN – SENTENCE: (WHEN THE SUN COMES UP I FEEL ENERGETIC.)
28. PAST – SENTENCE: (I'VE BEEN TO WONDERLAND MANY TIMES IN THE PAST.)
29. HUMANS – SENTENCE: (ALL HUMANS NEED LOVE TO GROW.)
30. EARLY – SENTENCE: ((IT IS GOOD TO GET UP EARLY SO YOU CAN BE AT SCHOOL ON TIME.)
31. EASY – SENTENCE: (MY BROTHER SAID IT IS EASY TO RIDE A BIKE.)
32. POEM – SENTENCE: (DADDY WROTE A BEAUTIFUL POEM FOR MOMMY ON HER BIRTHDAY.)
33. FREE – SENTENCE: (WE GOT TO SEE THE SHOW FOR FREE.)
34. NORTH- SENTENCE: (DURING SLAVERY, SLAVES ESCAPED TO THE NORTH THROUGH THE UNDERGROUND RAILROAD.)
35. WEST- SENTENCE: ( I LIVE IN THE WEST END OF THE CITY.)
36. EAST- SENTENCE: (THE OPPOSITE OF WEST IS EAST.)
37. SOUTH – SENTENCE: (NELSON MANDELA FOUGHT FOR FREEDOM FOR THE PEOPLE IN SOUTHAFRICA.)
38. SINGLE – SENTENCE: (I HAVE ONE SINGLE PAGE OF MY BOOK LEFT TO READ. )
39. ARK – SENTENCE: (ACCORDING TO THE BIBLE, NOAH BUILT AN ARK TO SHELTER TWO OF EVERY KIND OF ANIMAL.)
40. CLASS – SENTENCE: (THE TEACHER'S FACE WAS SERIOUS WHEN SHE SAID: DON'T BE LATE FOR CLASS!)
41. FEBRUARY- SENTENCE: (THE SHORTEST MONTH OF THE YEAR IS FEBRUARY.)
42. BIBLE – SENTENCE: (GRANDMA READS HER BIBLE AND PRAYS BEFORE BED.)
Community Involvement
Venue
Jane Finch Mall is located at the south-east corner of Jane Street and Finch Avenue, easily accessible from highway 400 and by public transit. With over 75 shops and services, including a brand new 44,000 sq. ft. FreshCo grocery, Shoppers Drug Mart, CIBC Bank and McDonald's, we have everything for your shopping needs with lots of free parking.
Participants
Tejean Baptiste
Demeree Brown
Abenen Shepsu Brown
Alif Munum
Photos
Media
Coming Soon!